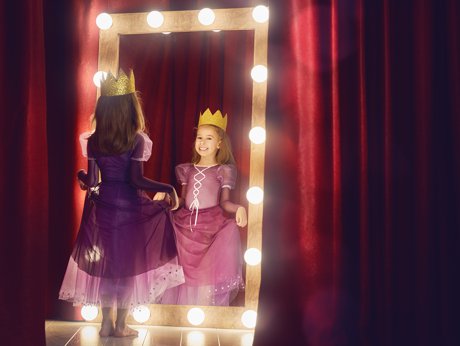 The curtain rises and shines on community theater. Davis County real estate residents can both enjoy a show and take the stage at On Pitch Performing Arts. More commonly known as OPPA, this local venue teaches and presents live theater. Located in Layton, quality shows are easily available to patrons of the arts living in Davis County and beyond. A busy line up features plays, musicals, original works and educational workshops and classes.
On Pitch Performing Arts is actively dedicated to passing on a love of theater. Youngsters from Davis County real estate homes find inspiration in a welcoming setting. Those dreaming of being in the spotlight can learn all about the industry by attending kids classes and camps. Children's instruction includes youth musical theater, jazz and musical theater, tap and voice. Spring and summer camps are great introductions into the world of theater arts. Participants learn the lay of the land including scene work, stage presence, improvisation, movement and performance. Private are available also with lessons focusing on piano, voice and acting. It's never too old to learn something new and adults can transform into musical theater characters by attending classes also.
Enter the World of Theater Arts when Living in Davis County
A vast variety of productions fill the calendar each year. Shows range from family friendly to cutting edge. The love of Broadway classics are passed from generation to generation with shows such as Annie. Parents and kids love to settle in for Disney favorites such as Newsies, Aladdin and the Lion King. Attending Holiday Follies is a fun filled annual tradition that's looked forward to each year.
The OPPA Box Office is open Tuesday to Friday from 10 a.m. to 6 p.m. and up to one hour before curtain rises on performance dates. Season ticket packages are perfect for those who just cannot get enough of the magic of theater. Learn more about all the options here or call 385.209.1557 for more information.